Interior & Exterior Painting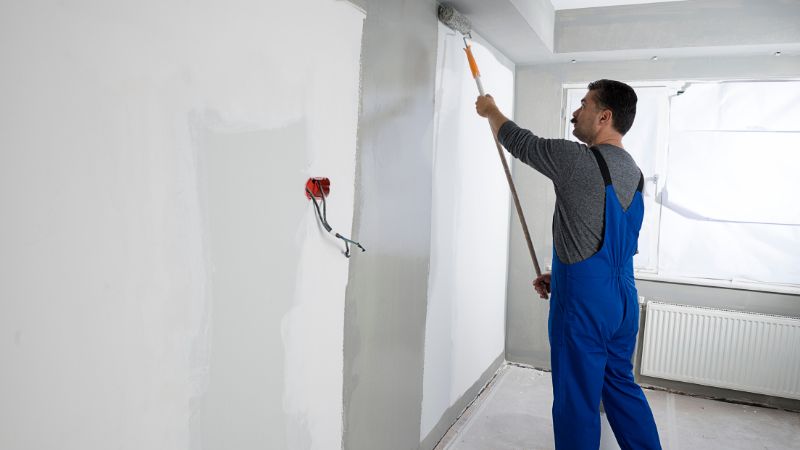 Step into a world of vibrant transformation with Angel's Professional Interior & Exterior Painting Services. Our team of talented painters, who we affectionately call "Angels," are here to make your home or business come alive with color and style.
We treat your space like a work of art, carefully prepping surfaces and using top-notch paints and materials to ensure a lasting, beautiful finish.
Whether you're looking to refresh your interior or protect your exterior from the elements, we've got you covered. Experience the magic of Painting Done By Angel's and let us turn your vision into a masterpiece.
Benefits of Professional Painting
Our professional painters have the skills and experience to achieve a high-quality finish, ensuring that your property looks aesthetically pleasing. We can handle intricate details, patterns, and textures that may be challenging for DIY painters.
A well-executed paint job can significantly increase the curb appeal and overall value of your property. Professional painters use the right techniques and materials to make your home or business look its best, which can attract potential buyers or tenants.
We use top-quality paints and coatings, along with proper preparation and application techniques. This results in a longer-lasting finish that can withstand wear and tear, weather conditions, and the test of time.
We can provide expert advice on color selection based on your preferences, the style of your property, and current design trends. We can help you choose colors that complement your space and create the desired atmosphere.
Angel's Painting is like a team of home design artists who take your ideas and turn them into reality. We pay close attention to every little detail, using top-notch materials, and we're not happy until you are. Whether it's giving your interiors a serene vibe or making your home's exterior pop, Angel's Painting goes above and beyond. We're not just painters; we're creators who transform your space into a beautiful masterpiece that reflects your unique style. As your local interior and exterior painting Scottsdale, your home gets the royal treatment it deserves.
Contact us today!