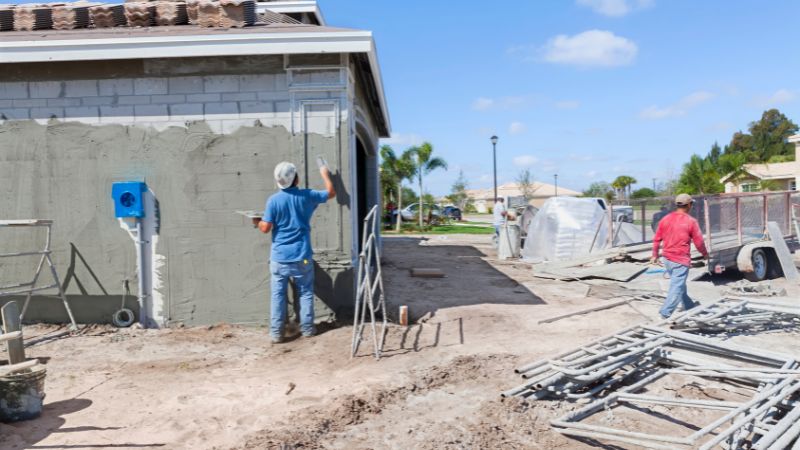 Painting Done By Angel's is your trusted destination for affordable stucco services in Scottsdale. With a commitment to excellence and a team of highly skilled professionals, we take pride in transforming the look and durability of your property with our expert stucco solutions.
Our affordable pricing ensures that you can enhance the aesthetics of your home or business without breaking the bank. At Painting Done By Angel's, we understand the importance of quality craftsmanship, and our skilled artisans use the finest materials to ensure a flawless finish that stands the test of time.
Whether you need stucco repairs, installations, or a complete stucco makeover, our team is dedicated to exceeding your expectations and providing you with a stunning, long-lasting result. 
Why Hire Our Stucco Contractor
Our stucco contractor brings a wealth of expertise and experience to the table. They have likely worked on numerous stucco projects, honing their skills and knowledge over the years. This expertise ensures that your stucco installation or repair is completed efficiently and to the highest standards.
Achieving a smooth and long-lasting stucco finish requires precision and attention to detail. Our contractor is well-versed in the intricacies of stucco application, ensuring that your project is completed with the utmost craftsmanship. Quality workmanship not only enhances the aesthetic appeal of your property but also contributes to the stucco's durability.
While stucco is a durable and attractive material, it can be costly if not installed or maintained correctly. Our stucco contractor understands the importance of cost-effective solutions. They can recommend the right stucco products and application techniques to maximize the value of your investment. This can include selecting stucco materials that are energy-efficient and have a longer lifespan, potentially reducing long-term maintenance costs.
Timely Project Completion
Timeliness is crucial in any construction or renovation project. Our stucco contractor is committed to completing your project on schedule. They have the necessary skills and resources to efficiently manage the stucco installation or repair process, helping you avoid delays and inconveniences.
Best stucco contractors near me
Are you looking for the best stucco contractors in Scottsdale? Look no further than Painting Done By Angel's! We're not your typical contractors; we're artists in our own right. With a team of talented professionals who are passionate about stucco work, they pay close attention to every detail to make your project perfect.
What sets us apart is our dedication to your satisfaction. We'll work closely with you to bring your vision to life, all while maintaining the highest quality standards. When it comes to stucco, Painting Done By Angel's is the name to trust in Scottsdale. We turn ordinary spaces into something extraordinary!